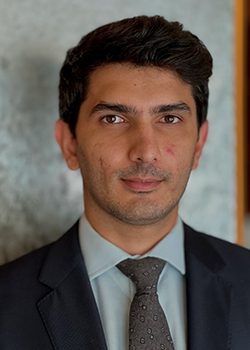 Tashif Ehsan, Esq.
Associate Attorney
Location: Ann Arbor, Michigan
Phone: (734) 663-4077
Toll Free: 1 (855) TISH-LAW
Fax: (734) 665-1613
Tashif Ehsan, Esq. is an Associate Attorney with Tishkoff.  He obtained his Bachelor of Legislative Law (BA.LL.B Honours) from Lahore University of Management Sciences in 2018, and his Master of Laws (LL.M) in International Business & Economic Law from the University of Southern California in 2022.  He has experience in employment and criminal defense litigation in Lahore, Pakistan.  Tash is not yet admitted to the State Bar of Michigan but plans on sitting for its bar exam.  In his free time, he enjoys hiking, playing soccer and spending time with his family.