Congrats Christopher Vukelich on your 7-year Tishaversary!  You are an essential part of Tishkoff's success, none of us could do it without you!  Thanks for letting us celebrate with you!
---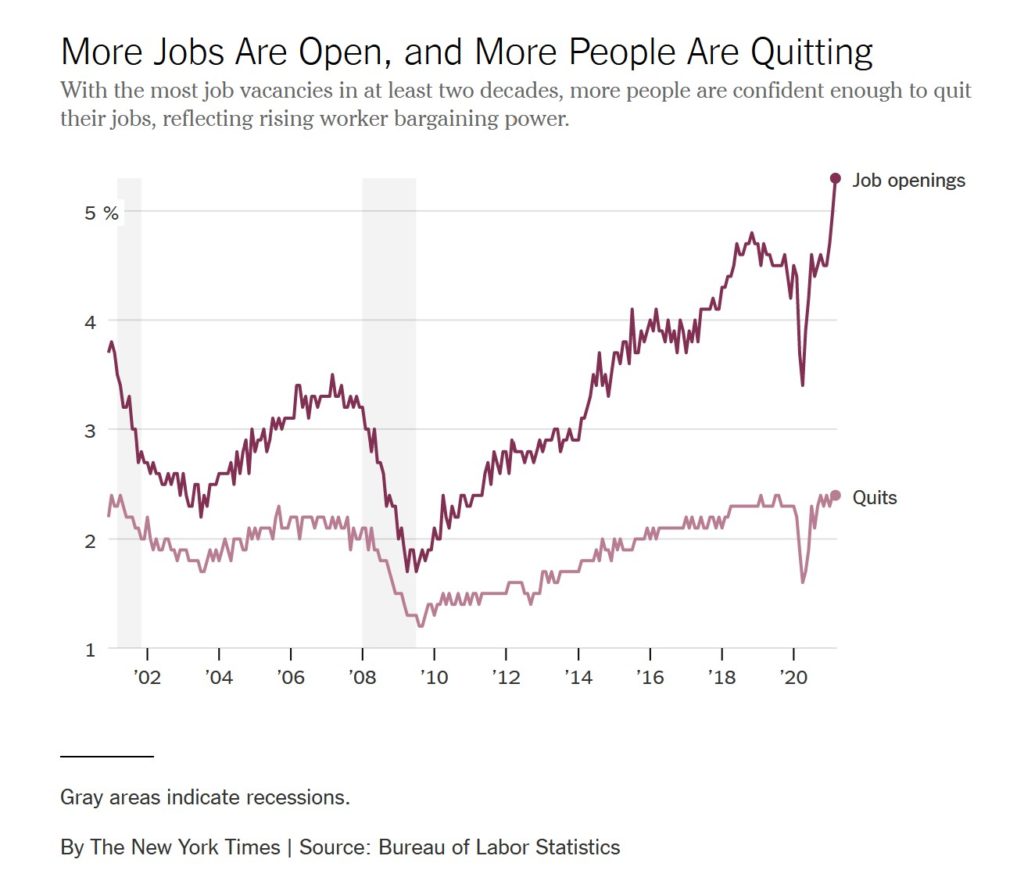 Sunday's NYT reports: 
"March had a record number of open positions, according to federal data that goes back to 2000, and workers were voluntarily leaving their jobs at a rate that matches its historical high."
Tishkoff PLC business clients are facing unprecedented challenges. But so is their competition! With proper, collaborative analysis and preparation, these changes will also present competitive opportunities to those businesses that figure out the keys to success in these unprecedented markets!
---
New Tishkoff logo coming to I94/Ann Arbor billboard soon!
---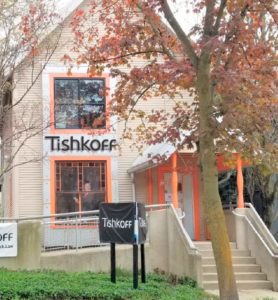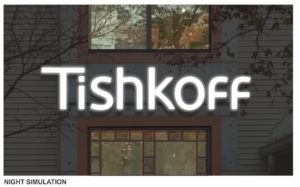 Tishkoff PLC attorneys & staff are excited about the upcoming installation of the 405 North Main Street Tishkoff PLC signage!  This dual film sign features 3D black letters during the day and then white illuminated letters at night.  Incredible what tech is out there nowadays!
---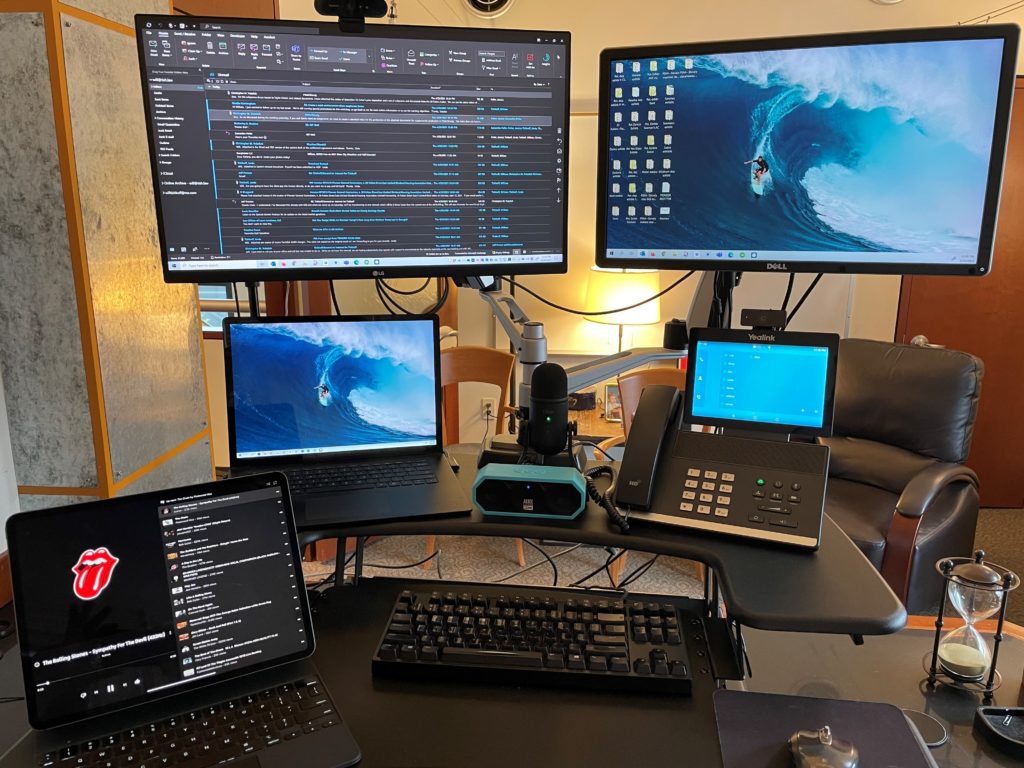 This is Tishkoff's new office in the age of COVID! Most litigation in the U.S. is currently conducted using Zoom. Using this set up, Tishkoff's attorneys completed the first Zoom trial for the Chancery Court, located in Nashville, Tennessee, in March 2021.  The all-virtual trial went very well. All tech credit to Michael Daley & tech2bit for putting this system together!
---
Tishkoff obtained the Michigan Court of Appeals' reversal of the trial court's order dismissing Tishkoff's clients' minority shareholder action against a Michigan corporation. The Michigan Court of Appeals concluded that "the trial court erroneously held as a matter of law that plaintiffs never became shareholders of Dynics." Read the 8 page opinion, released February 11, 2020, at this link: https://lnkd.in/eYPbZXx
---
Texas Appellate Court Upholds Denial Of Anti-SLAPP Dismissal
Motion Obtained By Tishkoff For Its Property Developer Client
The acronym "SLAPP" describes a strategic lawsuit against public participation.  This type of lawsuit is intended to censor, intimidate, and silence individuals by subjecting them to legal defense costs, with the aim that they defendant will abandon their exercise of their speech, petition and association rights.  In a SLAPP, the plaintiff's goals are accomplished if the defendant succumbs to fear, intimidation, mounting legal costs, or simple exhaustion and abandons constitutionally protected rights. Legislation in a number of states have made SLAPPs illegal.  Thirty states have enacted legislation providing protection against SLAPPs.
SLAPP legislation must struggle to craft provisions affording a mechanism for early termination of invalid and abusive suits, without stymying valid claims.  Unfortunately, misuse of Anti-SLAPP legislation has proliferated in many jurisdictions, with some defendants creating barriers to individuals and businesses exercising their right to petition and seek redress for defendants' wrongful conduct.
Texas Anti-SLAPP legislation, known as the Texas Citizens Participation Act (TCPA), has been under considerable criticism as a vehicle of abuse by certain defendants.  The Second Appellate District of Texas at Fort Worth ("Second Appellate District"), in appellate case number 02-19-00115-CV, on November 14, 2019, posted its Memorandum Opinion for Defendants' appeal of the denial of an Anti-SLAPP dismissal motion granted in favor Tishkoff's property developer client in Denton County, Texas.  In its Memorandum Opinion, the Second Appellate District upheld the Trial Court's denial of Defendants' motion to dismiss under the TCPA. The Second Appellate District ruled that "[n]one of [Plaintiff's] claims implicate the free speech, petition, or association rights defined in and protected by the TCPA." The full text of its Memorandum Opinion is posted by the Second Appellate District on its website at the following link:  http://bit.ly/2rOiRpr. 
---
The Tishkoff Team congratulates Christopher M. Vukelich, Esq. on his selection as a Michigan 2019 Super Lawyers Rising Star for Business Litigation.  Chris, we are proud and honored to have you on our Team!
 
Contact information for Mr. Vukelich and the other Tishkoff attorneys and staff is available at Tishkoff's web site:  https://tish.law/.  Stay in touch with Tishkoff: http://bit.ly/TishkoffPLC
---
William G. Tishkoff is proud and honored to be selected by Michigan 2019 Super Lawyers for Business
Litigation!
Mr. Tishkoff states that the top credit goes to the attorneys and staff at Tishkoff, Ann Arbor, Michigan;
they are the best!
---
Will is featured in the Washtenaw County Bar Association's publication, Res Ipsa Loquitur! Check it out here.
---
One of our cases is featured in Michigan Lawyers Weekly's Million Dollar Verdicts and Settlements! See it here.